Industry is a crucial pillar of the European economy, accounting for 80% of EU exports and providing jobs for one-in-five European citizens. European industry has a long tradition in innovative, high-quality manufacturing but expanding globalisation has resulted in increased competition from emerging markets in China and elsewhere, posing a major challenge for European industry.
Against this backdrop, the OPTIMAI project aims to create a new European industry ecosystem, focused on the development of new solutions to optimise production, reduce defects and improve training to safeguard European industry for generations to come.
The outcomes of the OPTIMAI project will contribute to helping the EU overcome the challenges posed to the European industrial sector, capitalising on the unmatched potential for scientific knowledge and innovation capacity already existing within EU member states.
OPTIMAI will see the development of highly innovative technologies for European industries, integrating these new solutions across a wide variety of industry domains and developing new training activities that will boost human performance in industry across Europe.
Among the new solutions to be developed within the OPTIMAI project include:
A multimodal sensor network allowing for smart, secure data collection on production lines
AI methodologies to allow for the early detection of defects in the manufacturing chain
An intelligent marketplace for the profiling, indexing and repurposing of defective parts
Digital twinning technologies to allow for the virtualization of the production process
A context-aware Augmented Reality environment using AR glasses to optimize production.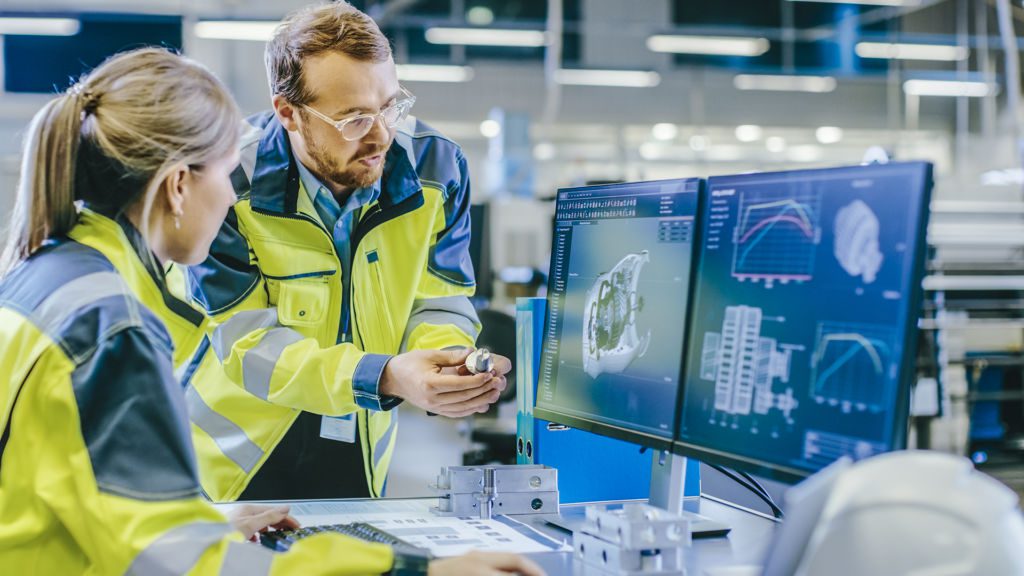 These technologies together will be presented as the OPTIMAI Decision Support Framework. Workers in the industrial sector will then be trained and the OPTIMAI solution will be put to the test in three demonstration pilots which will take place across the project's lifetime.
Led by CERTH-ITI, the OPTIMAI consortium consists of experts in technology, research, ICT, hardware, software and manufacturing from across the EU. There are 16 partner organisations representing 8 countries throughout Europe.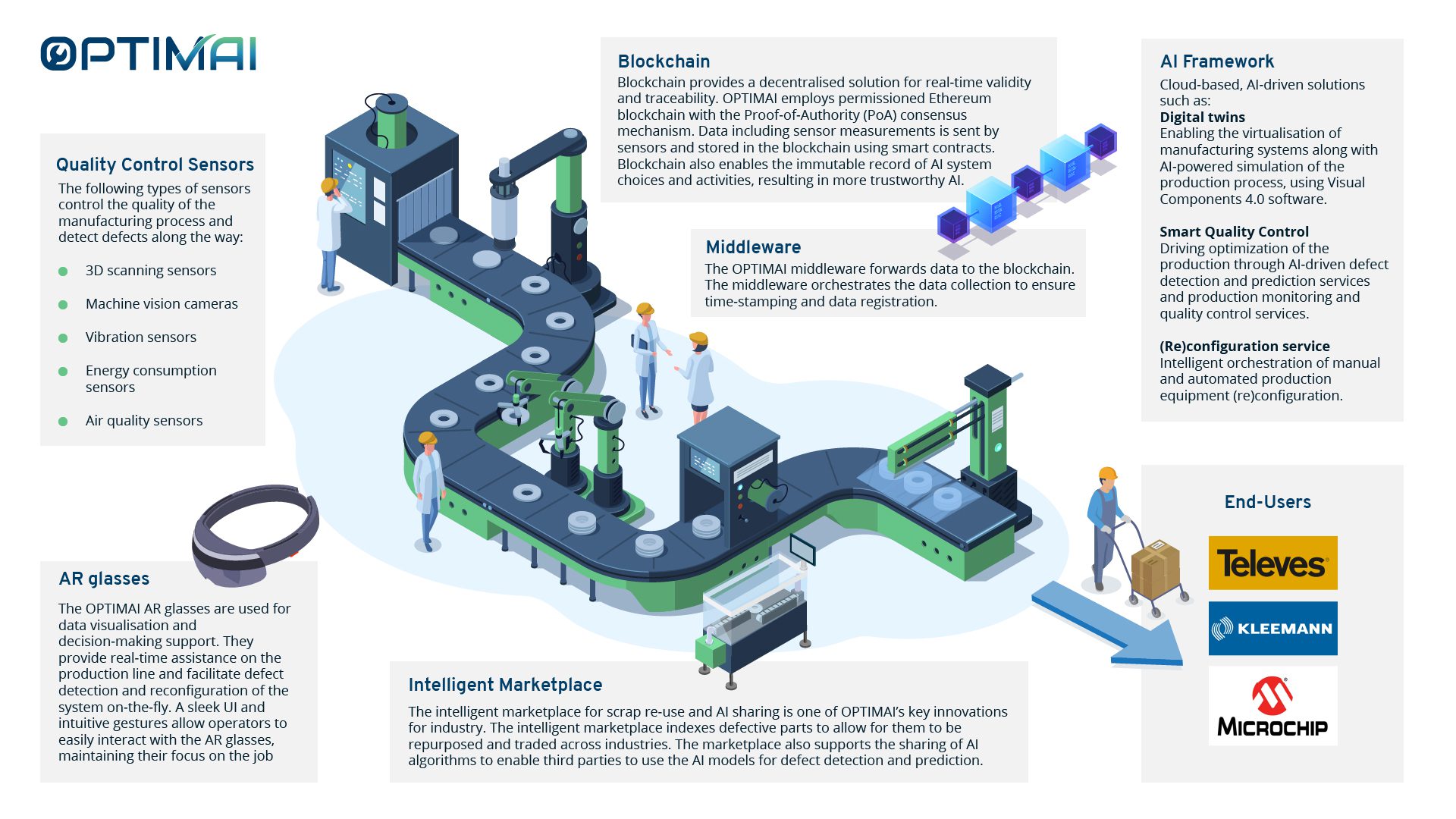 The animated video below explains the OPTIMAI concept in less than three minutes.
To keep up-to-date with the latest developments on the OPTIMAI project, subscribe to our LinkedIn newsletter here.
You can always unsubscribe at a later time if you change your mind.