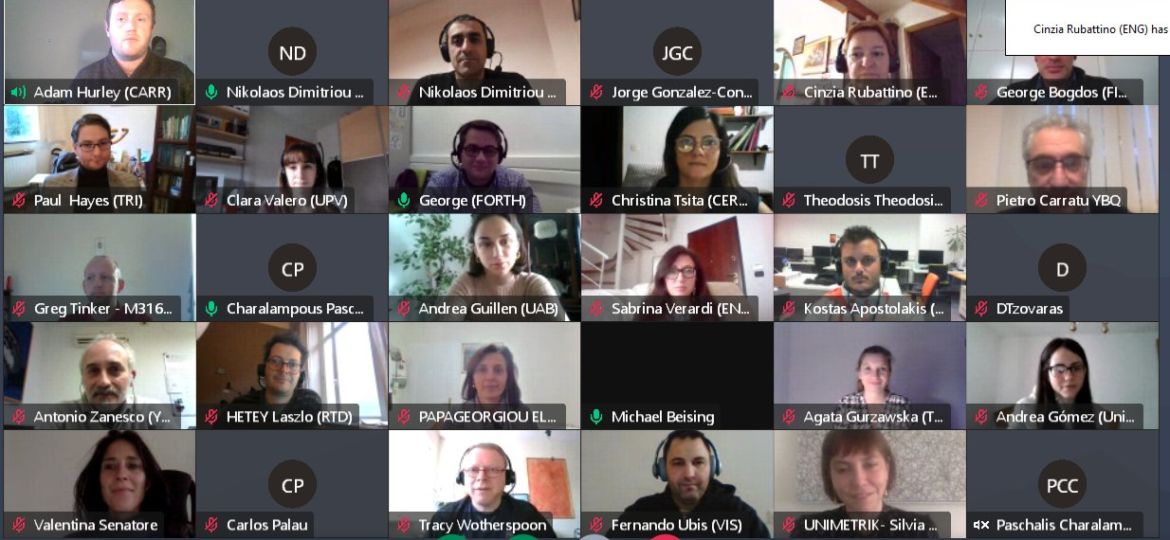 The OPTIMAI project was officially launched at our virtual kick-off meeting 3-4 February 2021.
The two-day meeting was chaired by Nikolaos Dimitriou and attended by 34 partners. All 16 partner organisations based in 8 European countries were represented at the meeting. The European Commission Project Officer for OPTIMAI was present as well.
The agenda covered introductions, a comprehensive overview of the project and presentations of all work packages including key objectives. The Project Officer gave a presentation outlining the role and responsibilities of the Research Executive Agency and highlights of the priorities of the project.
A list of actions for the coming months was created, and everyone was keen to intensify the collaboration between partners.
Thank you to all the partners who participated and we look forward to collaborating on OPTIMAI in the years to come!