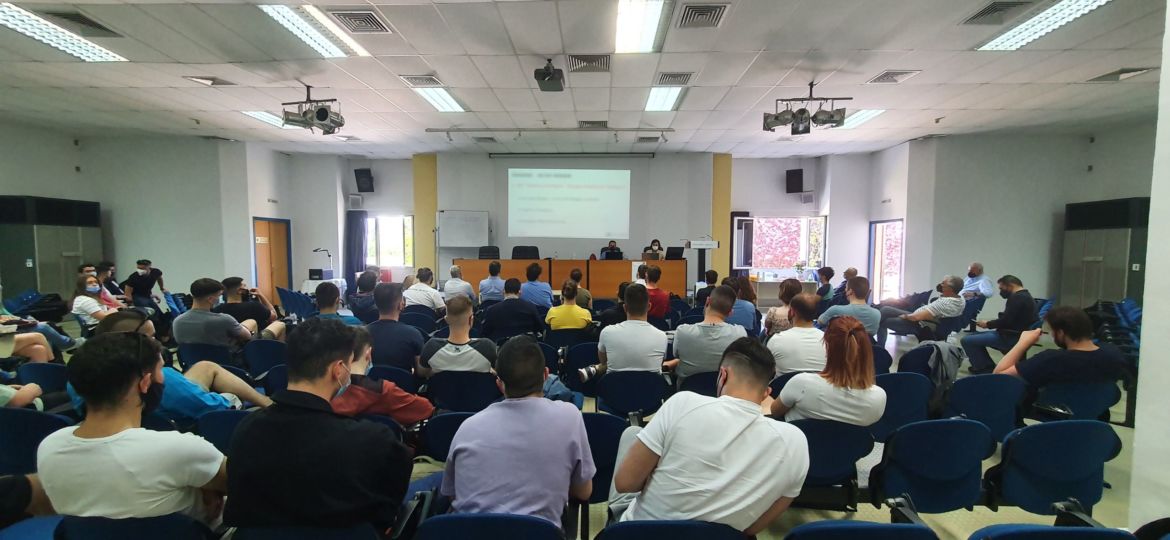 On Wednesday, 11 May 2022, OPTIMAI's partner the University of Thessaly (UTH) hosted a physical workshop with its Department of Energy Systems in the Gaiopolis Conference Centre in Larissa, Greece.
Project partner Dr. Elpiniki Papageorgiou, Head of UTH's Department of Energy Systems, opened the event with a welcome and a presentation introducing the concept of the Fourth Industrial Revolution (Industry 4.0). During this, she spoke about the OPTIMAI Project and its leading role in creating solutions for Industry 4.0. You can view Dr. Papageorgiou's presentation slides here.
Partner Dr. Theodosis Theodosiou, Assistant Professor at UTH's Department of Energy Systems, followed the introduction with a presentation dedicated to the OPTIMAI Project. Dr. Theodosiou outlined OPTIMAI's objectives, proposed solutions and system architecture in relation to defect detection in manufacturing, and the power of Artificial Intelligence in Industry 4.0 applications. His presentation is also available to view here.
The event hosted approximately 75 attendees. The audience was comprised of students of UTH's Department of Energy Systems and Department of Mechanical Engineering, faculty members, technical staff, and representatives from local industries such as EXALCO, an international stakeholder in EU manufacturing.
Images from the event and the workshop agenda can be found below. Well done to UTH for hosting such a fruitful and informative event.
To stay up to date with all of OPTIMAI's news, subscribe to our newsletter at the bottom of our homepage, and follow us on Twitter and LinkedIn.
OPTIMAI partner Dr. Elpiniki Papageorgiou, Head of the Energy Systems Department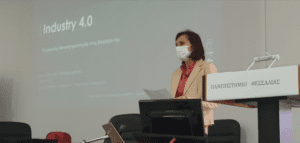 OPTIMAI partner Dr. Theodosis Theodosiou, Assistant Professor at the Energy Systems Department
Workshop Agenda: