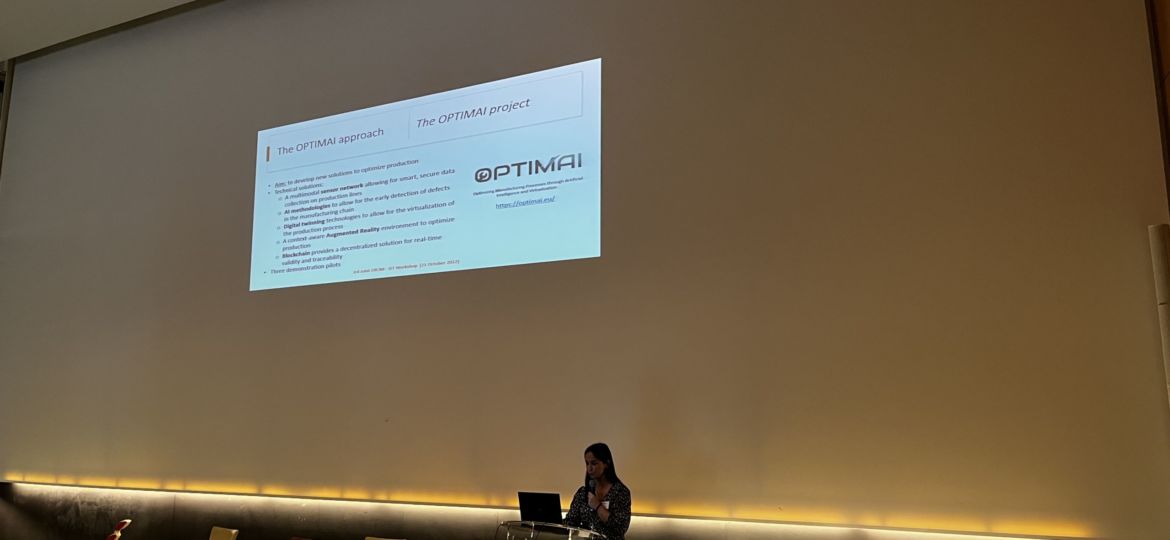 OPTIMAI participated in the third joint European Research Consortium for Informatics and Mathematics – Japan Science and Technology Agency (ERCIM – JST) workshop.
The workshop was held in Paris, France, on the 20th and 21st of October 2022. This year's theme was 'Humans and Interactions in Intelligent and Extended Reality (XR) Environments'. Numerous academics and researchers from Europe and Japan presented related state-of-the-art R&D work.
On October 21st, Andrea Guillén from The Autonomous University of Barcelona presented OPTIMAI in the workshop, focusing on the ethical and legal aspects of human-centricity in smart factories.
Find out more about the workshop at: https://www.ercim.eu/events/3rd-joint-ercim-jst-workshop.
Want to keep up to date with all things OPTIMAI and Industry 4.0?  Be sure to join the LinkedIn Forum for Industry 4.0 Stakeholders, follow us on Twitter & LinkedIn, and sign up for our newsletter at the bottom of our homepage to never miss an update.