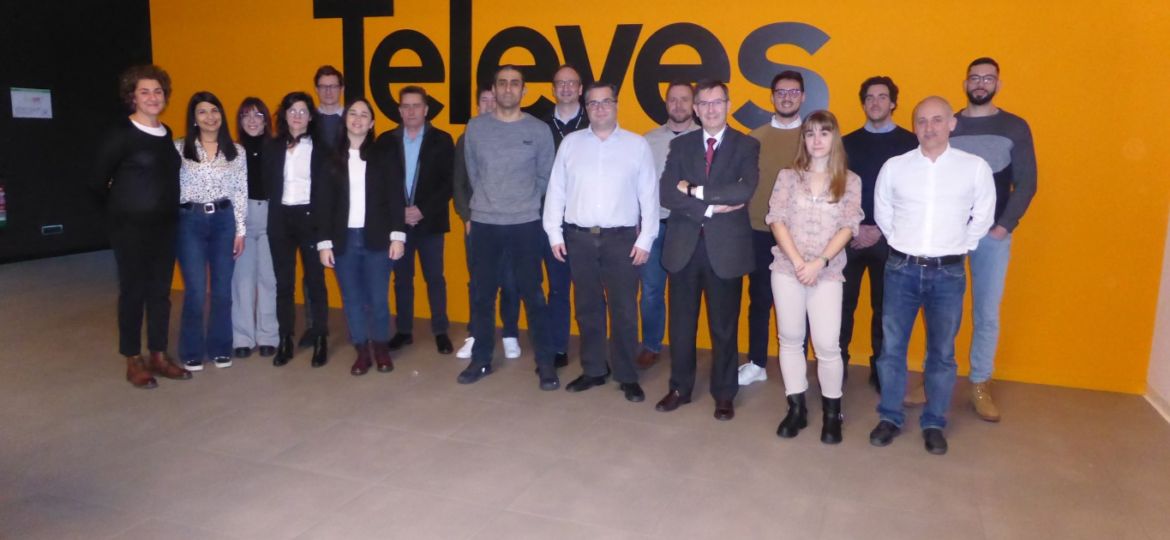 The OPTIMAI project held its fourth plenary meeting on February 21st & 22nd, 2023.
The event was hosted by our partner Televes at their headquarters in Santiago de Compostela, Spain.
Consortium members from all around Europe attended the plenary meeting both in person and virtually. The OPTIMAI Ethics Board were also in attendance and were represented by Dr Marta Poblet.
The meeting provided a great opportunity to reflect on the developments of the project so far. Over the course of the two days, each partner gave a presentation to the consortium about the progress made in their specific work packages and detailed what is yet to come in the remaining months of the project.
Alongside interesting insights about the technical, legal and ethical, and research aspects of the project, the consortium received an exciting demonstration of the use of AR glasses, innovated by Youbiquo during their session: '. You can see photos of the demonstration along with other photos taken during the plenary below
The meeting ended with a discussion for planning future OPTIMAI activities along with discussing the outcomes of the 4th plenary meeting.
Thank you to Televes for hosting the plenary and for their great hospitality! We look forward to the next upcoming hybrid activities.
Want to keep up to date with all things OPTIMAI and Industry 4.0?  Be sure to follow us on Twitter & LinkedIn, and sign up for our newsletter at the bottom of our homepage to never miss an update.