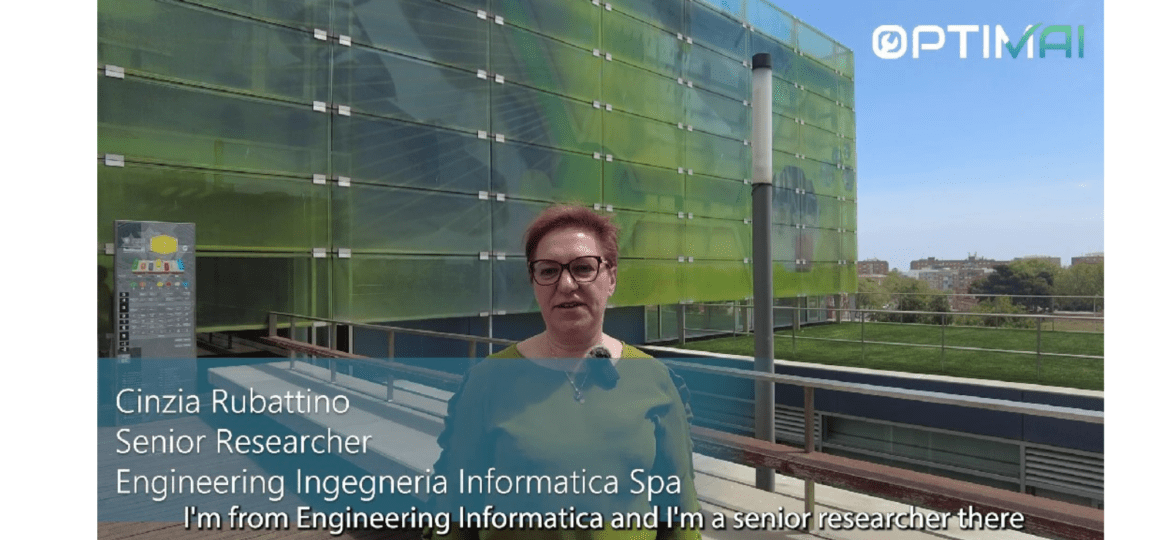 Cinzia Rubattino is a senior researcher at Engineering Ingegneria Informatica Spa (ENG). ENG is part of Engineering Group, a global player in the digital transformation sector, with a complete offer of business integration, application and infrastructure outsourcing, innovative solutions and strategic consultancy. ENG is headquartered in Rome, Italy and is a partner of the OPTIMAI project.
Cinzia attended the Digital Manufacturing Industrial Summit (DMIS) that took place in Valencia, Spain on April on April 25th-27th on behalf of the OPTIMAI project. At the event, Cinzia gave a presentation on 'Optimising Manufacturing Competitiveness Through an Intelligent Marketplace' as part of the 'Digital Platforms, Marketplaces, and Models for I4.0 and Beyond' session. In this interview, she discusses the role of Engineering at DMIS and why the event is important to her.
Want to keep up to date with all things OPTIMAI and Industry 4.0?  Be sure to follow us on Twitter & LinkedIn to never miss an update.