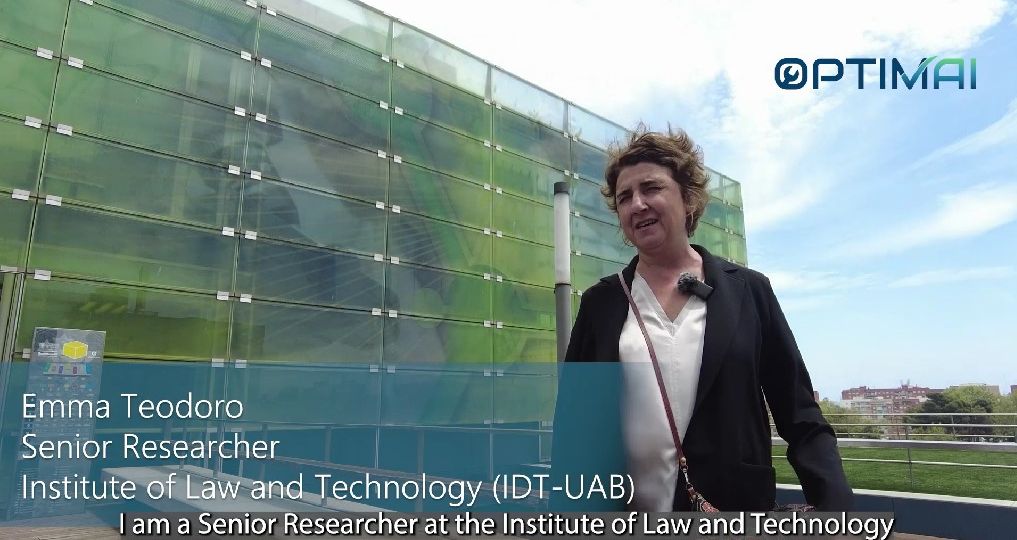 Emma Teodoro is a senior researcher at the Institute of Law and Technology of Universitat Autònoma de Barcelona (IDT-UAB). IDT-UAB is a research center promoting cutting-edge research on Law, Ethics and Technology from a multidisciplinary perspective. The IDT-UAB has extensive experience as ethical and legal partner of EU funded research projects. It is internationally renowned for its expertise in legal and ethical compliance of data-driven technologies in different domains. Research areas include ethical AI, data protection and privacy and algorithmic legal and ethical governance.
Emma attended the Digital Manufacturing Industrial Summit (DMIS) that took place in Valencia, Spain on April on April 25th-27th on behalf of the OPTIMAI project. At the event, Emma gave a presentation on 'Understanding human-centricity from a legal and ethical perspective' as part of the 'Ethics and Equality Aspects in Manufacturing' session. In this interview, she discusses the role of IDT-UAB at DMIS and why the event is important to her.
Want to keep up to date with all things OPTIMAI and Industry 4.0? Be sure to follow us on Twitter & LinkedIn to never miss an update.