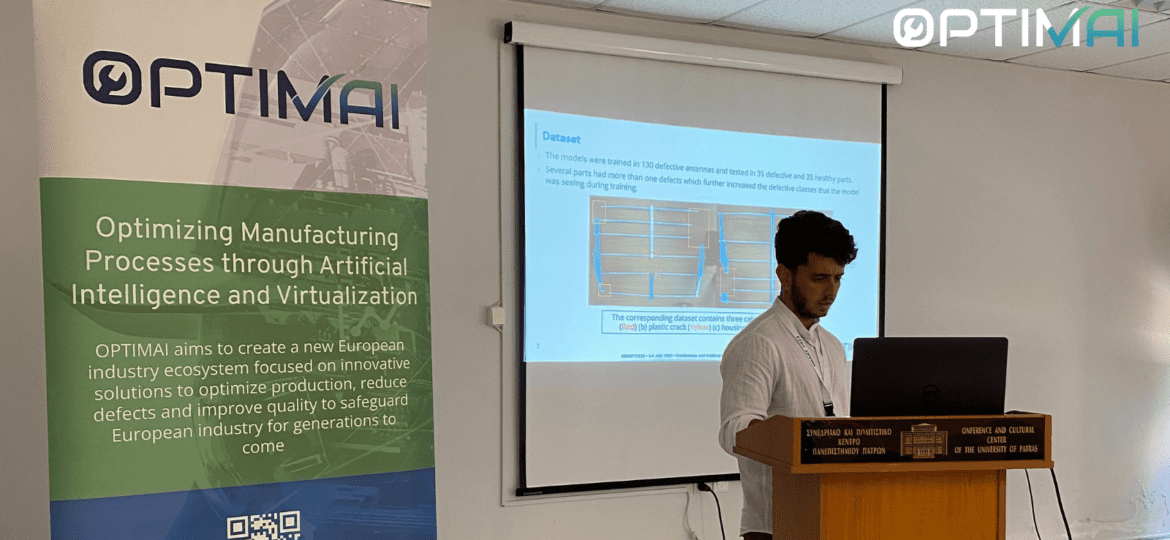 At SMART2023 on 4th July 2023, Theodoros Tziolas, PhD student at University of Thessaly, presented the paper EfficientDet application for detection of incorrect assemblies in the antenna manufacturing process.
Authors: Anna Feleki, Konstantinos Papageorgiou, Theodoros Tziolas, Aikaterini Rapti, Theodosios Theodosiou, Sebastian Pantoja, Paschalis Charalampous, Nikolaos Dimitriou, Dimitrios Tzovaras, A Cuinas, J Mourelle, Elpiniki Papageorgiou, Andreas Böttinger, George Margetis
Brief description: This work aims to investigate and efficiently apply the new deep learning methods for object detection from the family of EfficientDet-Lite for the detection of incorrect assemblies in the antenna manufacturing process in the Televés pilot site. In the proposed methodology, state-of-the-art pre-trained models are exploited and fine-tuned in a real industrial dataset with limited samples. The malfunctions included in the dataset are plastic crack, metal crack and housing imperfection.
Findings: Efficient defect detection in real time production can benefit from artificial intelligence methodologies across manufacturing processes. The preliminary results of this research are promising. The proposed approach with EfficientDet-Lite2 can achieve an Average Precision (AP50) of 80.3%.
Future work: Future work will include a continued examination of these types of deep learning for object defect detection in manufacturing.
Interested in finding out more? The paper will be published as an open access publication in the SMART 2023 conference proceedings.
Want to keep up to date with all things OPTIMAI and Industry 4.0?  Be sure to follow us on Twitter & LinkedIn,  to never miss an update.