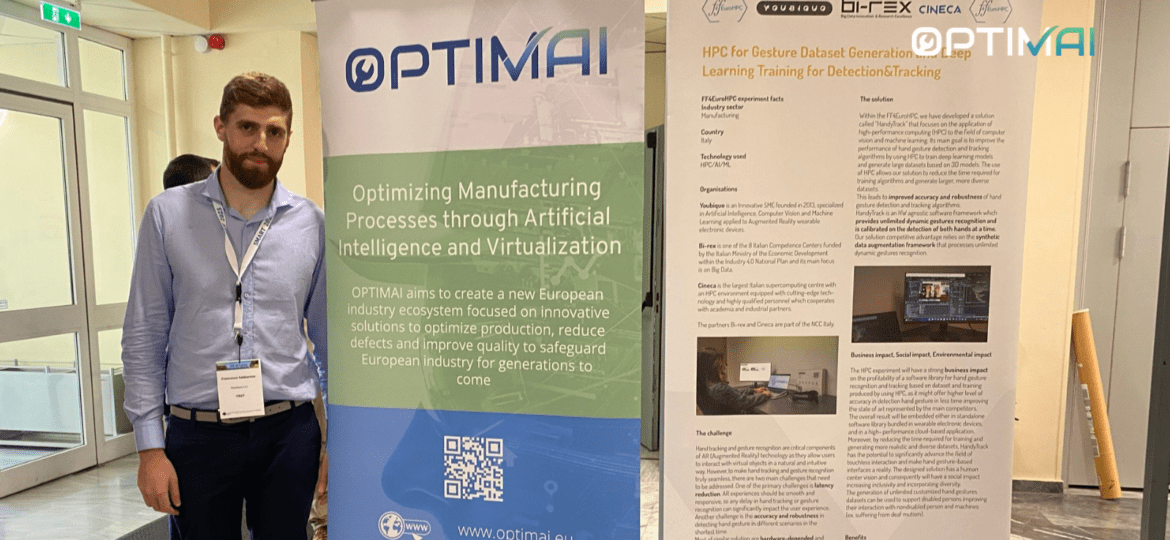 At SMART2023 on 3rd July 2023, Francesco Sabbarese, Machine Learning Engineer at Youbiquo, presented a poster connected to the paper Hand gesture recognition using recurrent neural networks and synthetic data generation.
Authors: Francesco Sabbarese, Luciano Magliulo, Pietro Carratù, Marco Romano
Brief description: Recognising hand gestures in real-time from video streams is challenging because it is difficult to know when a gesture starts and ends. In this paper, the authors propose a real-time on-device Hand Gesture Recognition system that can be used in Extended Reality (XR) applications. It can handle static and dynamic gestures with one hand or two hands as well as from an egocentric perspective. This makes it usable with various devices, from expensive Smart Glasses to more affordable smartphones and laptops.
Findings: This approach saves time and effort spent on recording and annotating thousands of real videos, allowing for greater flexibility in gesture design and envisioning XR applications involving intuitive and richer interactions, thus improving the user experience.
Interested in finding out more? The paper will be published as an open access publication in the SMART 2023 conference proceedings.
Want to keep up to date with all things OPTIMAI and Industry 4.0?  Be sure to follow us on Twitter & LinkedIn,  to never miss an update.