The OPTIMAI project held its fifth plenary meeting on September 13th & 14th 2023.
The event was hosted by project partner Carr Communications at their office in Dublin, Ireland.
Nineteen people attended the plenary meeting physically with the remaining consortium members joining online from all around Europe.
The event began with a warm welcome from the Carr Communications team members and an introductory piece delivered by Project Coordinator, Dr. Nikolaos Dimitriou of CERTH.
Both days saw attendees reflect on OPTIMAI so far, with the project now in its final months. Partners presented various developments, insights and challenges within their respective work packages.
The meeting ended with a discussion for planning future OPTIMAI activities along with discussing the outcomes of the 5th plenary meeting.
Thank you to Carr Communications for hosting the plenary and for their great hospitality! We look forward to the next upcoming activities.
Take a look at some of our partners at the meeting below!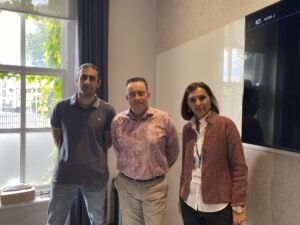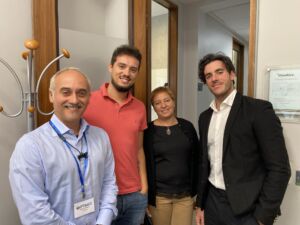 Want to keep up to date with all things OPTIMAI and Industry 4.0?  Be sure to follow us on Twitter & LinkedIn,  to never miss an update.