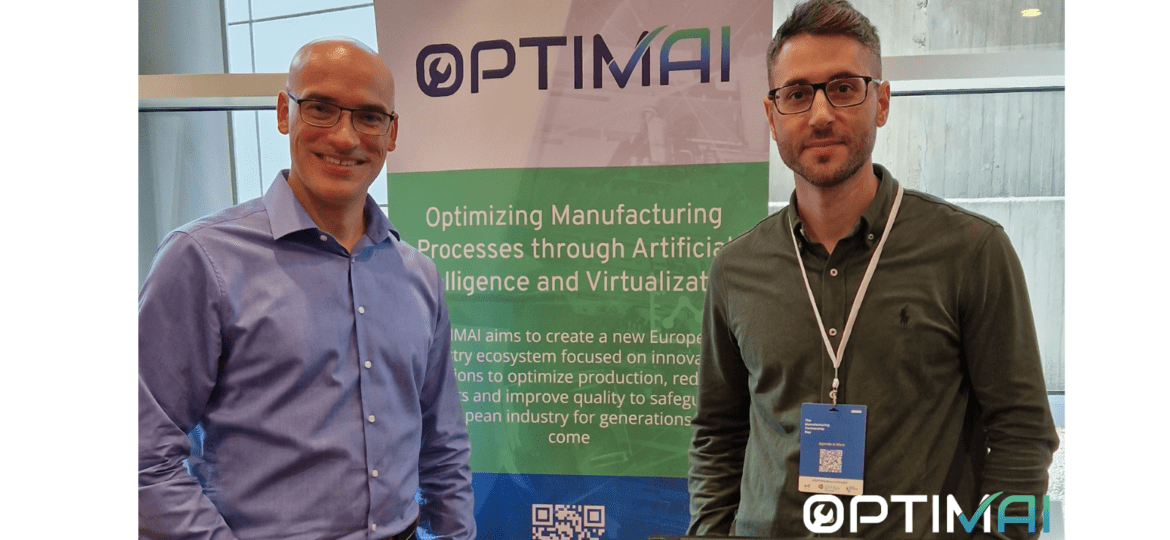 On September 26th 2023, OPTIMAI attended the Manufacturing Partnership Day in Brussels, Belgium.
Hosted by European Factories of the Future Research Association (EFFRA), The purpose of the event was to bring together key players in the manufacturing industry to collaborate, share knowledge, and forge new connections. The event's agenda boasted a diverse range of topics, including Industry 4.0 and Digital Transformation, Sustainable Manufacturing, Advanced Robotics and Automation, Cybersecurity in Manufacturing, Additive Manufacturing and 3D Printing and Human-Machine Collaboration.
OPTIMAI were represented at the event by George Bogdos from Future Intelligence Ltd (FINT) and Lampros Leontaris from Centre for Research & Technology Hellas (CERTH).
Lampros presented OPTIMAI during the 'Quality control in smart manufacturing and Zero-defect manufacturing towards zero-waste' session with his presentation 'OPTIMAI: Industry 5.0 through the lens of AI and XR'.
The event also gave a chance for 4ZDM cluster sister projects including OPTIMAI and i4Q Project to get together to share ideas and discuss the next joint efforts. Pictured below is Lampros along with Georgia Apostolou and Ilias Gialampoukidis, from CERTH.
Thank you to EFFRA for organising a great event. Take a look at some more pictures from the day below!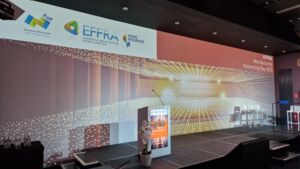 Want to keep up to date with all things OPTIMAI and Industry 4.0?  Be sure to follow us on Twitter & LinkedIn,  to never miss an update.